news
March, 2020
Now, that's Dra(w)matic!
Intricate tiger mascot illustration for Herff College of Engineering recognized by Communication Arts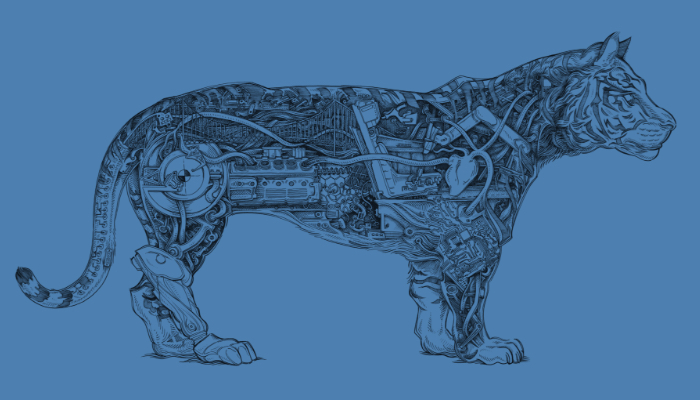 Talk about embodying an idea! This illustration by Sullivan art director and illustrator, Clay Andrus, for University of Memphis, Herff College of Engineering, incorporates every one of the school's major courses of study into the anatomy of Tom III, the university's tiger mascot.